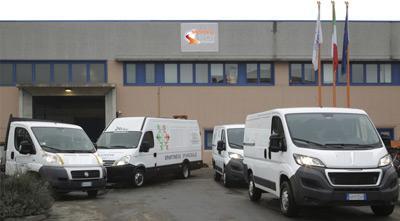 There was a problem with the equipment you purchased from Municipaltech? You need help? Do you want to perform maintenance of sweepers or other equipment for summer road conditions, but do not know who to contact?
Contact Municipaltech! Thanks to the presence of specialized and up to date technical, guarantee the maintenance service and after-sale of all equipment for summer roads conditions.
Our maintenance and support services for sweepers and all the equipment for summer road conditions are timely and efficient. All this is made possible by several factors. First of all, the professionalism of our technical staff, constantly updated and ready to intervene in case of emergency. Second, the possibility of having several trucks set up as a mobile workshop, granting Municipaltech maximum mobility. Finally, the presence of many common principals around the country (and beyond) allow us to always be at your side in case of an emergency.
In case you need technical assistance for sweepers or other equipment for summer road conditions., you can contact us through phone / email / fax: a technician will answer you and will be able to satisfy your needs. Some issues, simple or complex, are often easily resolved through simple telephone calls support provided by our skilled technicians.
For more complex problems that cannot be resolved with simple communication and normal operations by the user occurs, depending on the type of product and the nature of the problem, you can refer to one of our service centers: we have a wide network of authorized workshops located throughout the national territory and in various European and non-European countries, which allows us to stay close to our customers in every situation and for every need.
We also have various trucks set up as a mobile workshop that can intervene promptly in cases of emergency.
Municipaltech has a very assorted spare parts warehouse, which is also increasingly active, which allows us to provide spare parts even in critical times.
If you need assistance for for sweepers or other equipment used for the maintenance of roads in summer, please contact us!