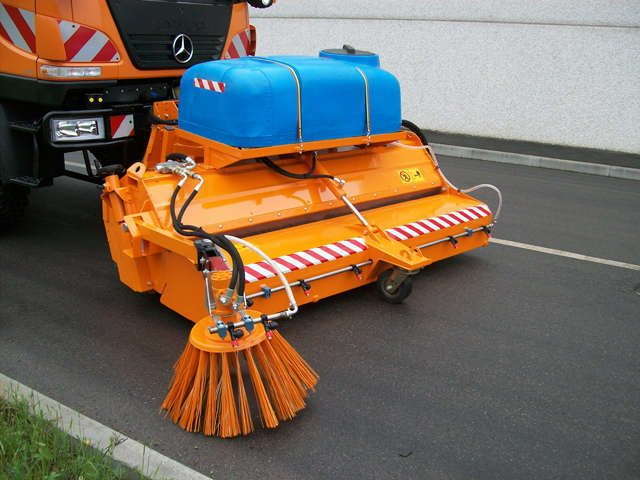 Municipaltech designs and manufactures sweepers for the road cleaning surfaces of different types and sizes. We tailor our customized sweepers according to your needs and seek together the best result.
Municipaltech also designs and manufactures filler spreaders, tunnel washer modules and systems, fire fighting equipment, multi purpose water modules, New Jersey washing systems and road cleaning sweepers of different types and sizes.
With the collaboration of an internal qualified and experienced staff team in the field, supported by advanced 3D CAD software tools, Municipaltech is a flexible company able to provide a complete range of road cleaning machines and devices for the sustainable regeneration of urban areas and for the winter road conditions.
Municipaltech does not only design and manufacture sweepers for the road cleaning: our ability to develop new projects allows us to look forward , to be one step ahead in terms of technology, producing sweepers for different uses, as for example sweepers designed and developed for cleaning solar panels and all other sloping or vertical smooth surfaces.
The types of sweepers for road cleaning designed by Municipaltech:
The entire range of above road cleaning sweepers is available in different types and sizes; our sweepers can be installed and used on different types of host machines and customized according to your specific needs.
In case of any problems with your sweeper or any of our products please do not hesitate to contact us. Municipaltech offers an accurate after-sale assistance service, available by telephone, email, fax, supported by a team of highly skilled, reliable technicians.
Municipaltech provides quality routine and extraordinary maintenance services advisable in order to ensure the best efficiency of the product and it constant upgrade.
For further information on our long-lasting road cleaning sweepers and for custom-made offers please do not hesitate to contact us! Municipaltech is the right company for you!