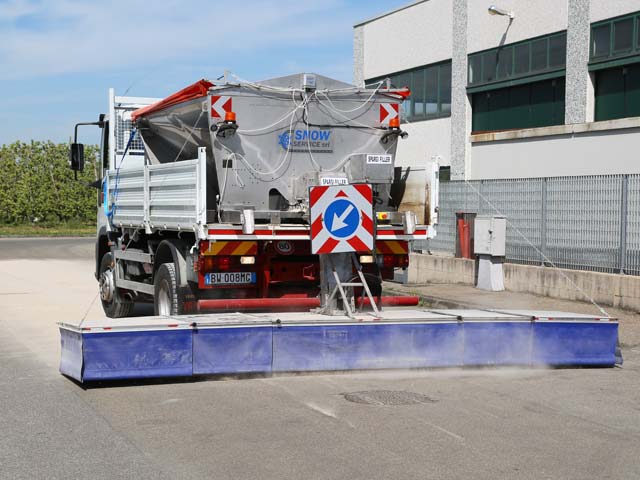 The Filler spreader and sand spreader equipment is supplied as standard with/ made up of: hopper, main frame and spreading system in AISI type 304 stainless steel.
The spreading is done by means of a special honeycomb stainless steel AISI 316 chain, with which it can be spread any type of material under any circumstances.
The filler spreaders and the DUAL sand spreaders are equipped with a hydraulic independent system, operated by an auxiliary diesel engine installed on the equipment.
As an alternative, the machinery can be operated/powered by means of the hydraulic system of the vehicle (if available).
At the back of the equipment is installed the special spreading system.
For further information on our range of filler spreaders and the DUAL sand spreaders and for custom-made offers please do not hesitate to directly contact us or fill in the attached form!